A year like no other

2020 to 2021
Start
Even the most weathered historians will struggle to capture the magnitude of the past 12 months.
Australia's devastating bushfires killed more than one billion animals.
A contentious U.S. election saw record- breaking voter turnout.
The brutal killing of George Floyd triggered a global movement for racial justice.
And a deadly pandemic has killed over 2.6 million people worldwide and brought life as we know it to a grinding halt.
It's been one year since COVID-19 hit. Today, we take nothing for granted. nothing for granted.
With awareness, optimism and the help of a few meditation apps, we've each grown and contributed in our own ways...
By March 17, our office was empty.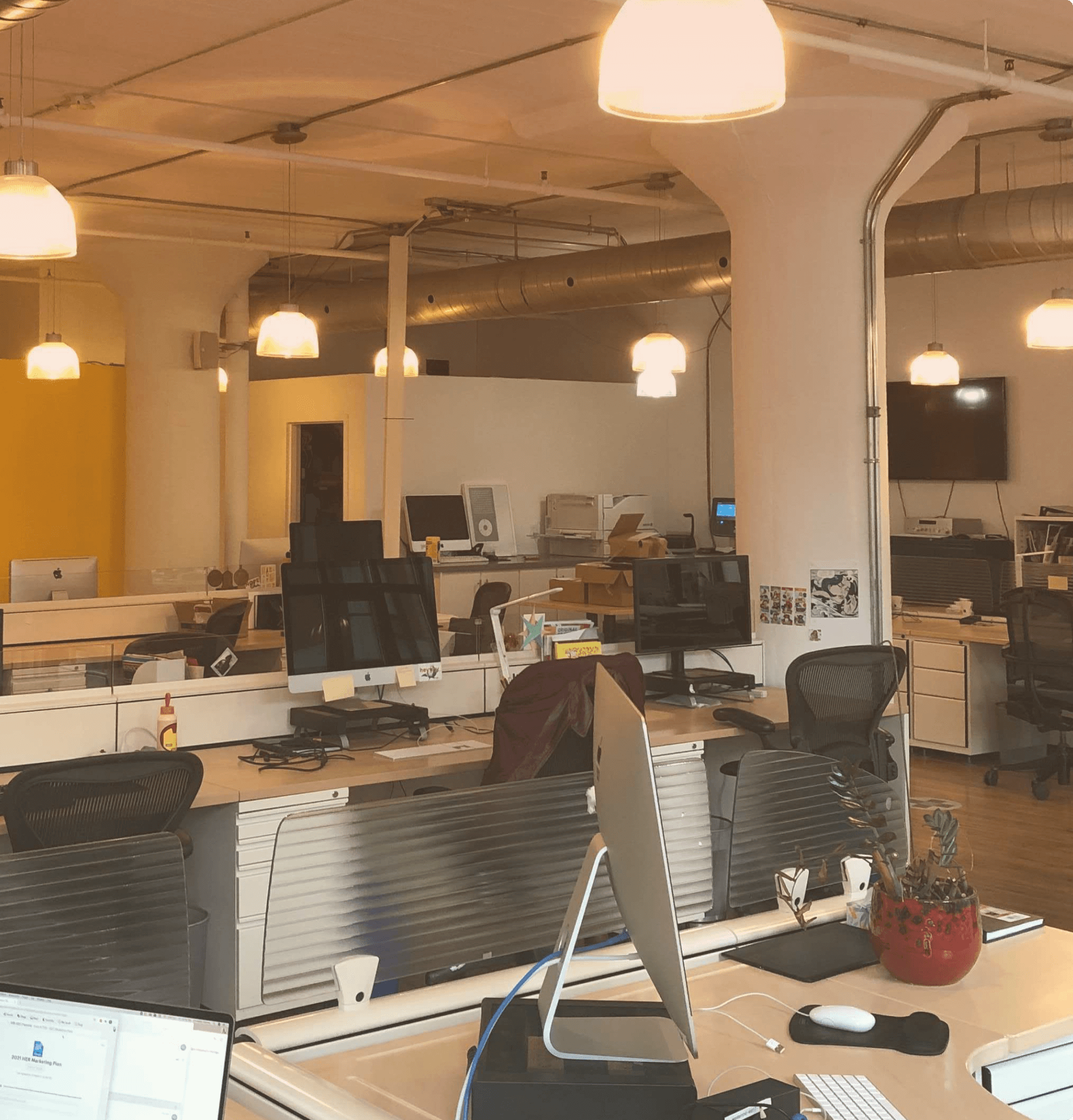 Plants were abandoned.
But we went back for some...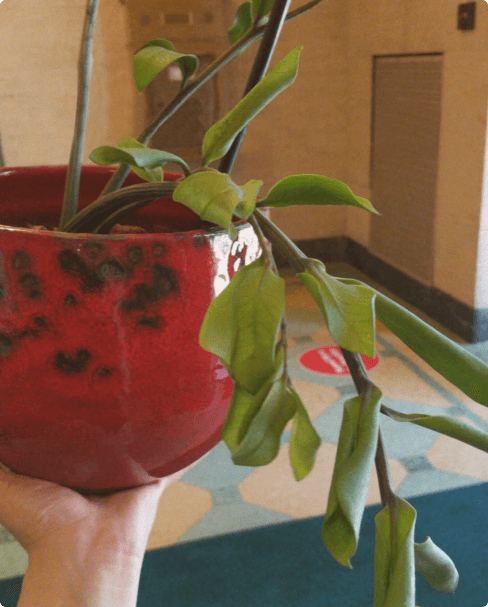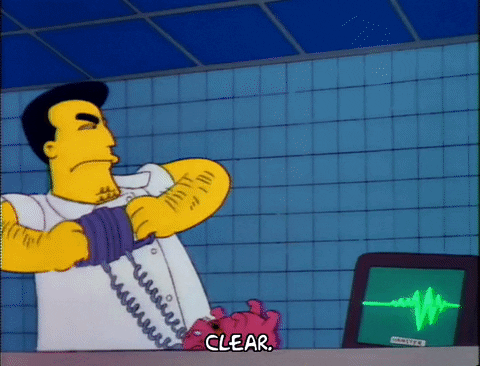 We settled into our homes.
(DIY offices, bedrooms taken over, and some very pleased pets)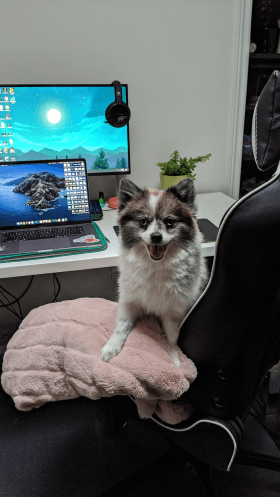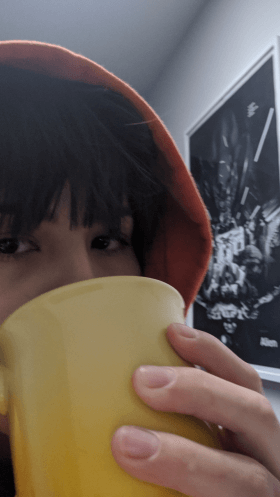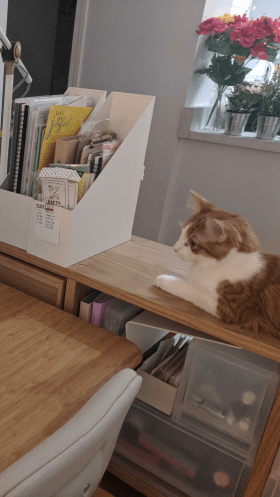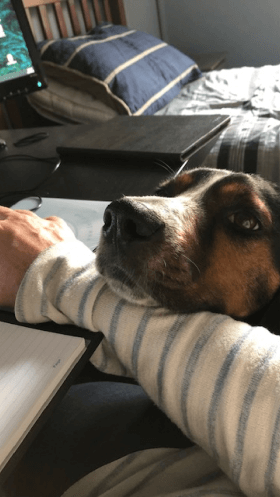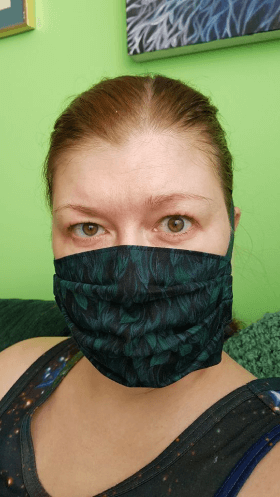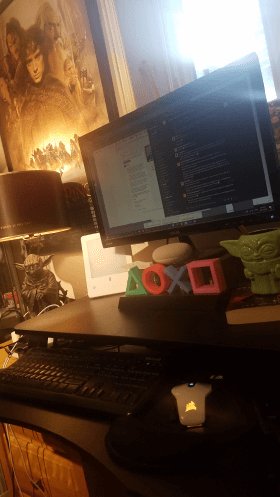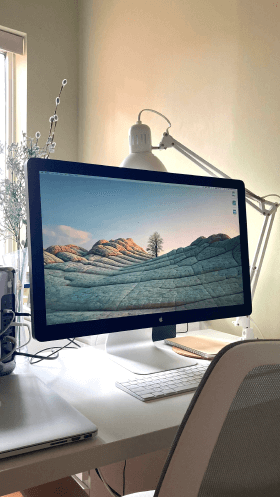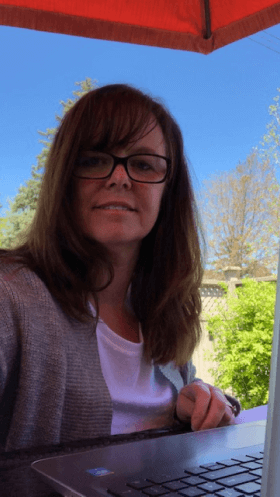 Stats at work
We received about as many emails as we sent Slack messages.
334500
Slack messages sent
We laughed, we cried, we cringed and we reacted.
Our top 6 emojis.
Notable mentions: sassy parrot, dusty stick and shrug emojis.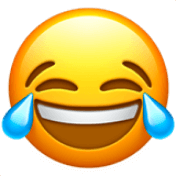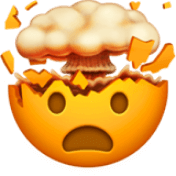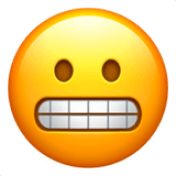 Our digital marketing team handled
817 ads
136 campaigns
2726 keywords
And, we outperformed the market.
Avg. Cost per Click (Google Ads)
Beating industry standards by 1010%
Industry Standard
$3.41
*Approximate price based off WordStream USD price converted to CAD
Avg. Click Through Rate (Google Ads)
Beating industry standards by 52%
Industry Standard
0.44%
*Approximate % for display ads based off WordStream
Plus, we chipped in to help those in need.
$1250
raised for Holiday Helpers to support a family in need
$5000
raised for WIRES Wildlife Rescue through our Save the Koalas campaign
$2000
donated to Second Harvest to address food insecurity in the GTA
Music
Music kept us together and sane.
We continued our tradition of creating collaborative playlists every week to listen to together from our homes on Fridays.
A lot of anthems. A lot of bangers.
Here are the songs we blasted on repeat. What a mood.
Skills and hobbies
We learned new skills.
We joined the banana bread craze, learned languages, decorated our homes, picked up calligraphy, plant-tended, meditated and more.
A (tiny) sampling of dishes we've created.
A hand holding raspberry bread
Spring onion pancake sliced on a plate
Two bread loaves sitting on a cutting board
Salmon, asparagus and potatoes plated nicely on a dish
Oatmeal raisin cookies drying on a rack
Banana tarte tatin cooling in a cast iron pan
Two fried eggs on toast slices
A coffee drink with a straw topped with whipped cream
A large cookie sitting on a plate with a panda figure
Tamagoyaki, rolled and sliced on a dish with a sauce and chopsticks
Fresh pasta coming out of pasta maker
We became pro linguists.
Duolingo prepped us for some… awkward conversations.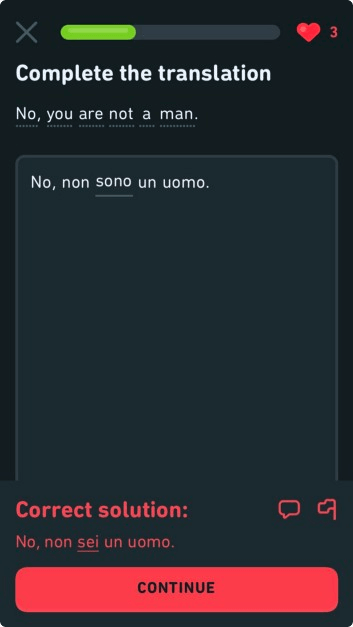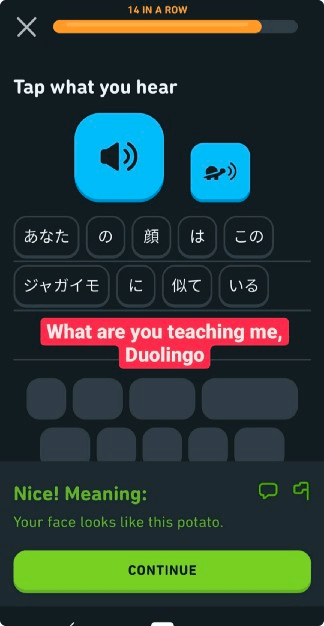 Tree lovers
Connecting with nature helped many of us unwind.
Woman hiking on forest trail with brightly coloured fall leaves.
Talented crafters
From hand-casted ornaments to gorgeous watercolours and virtual islands, Context's talent got better and better.
Good news got noticed.
It wasn't all heart-wrenching headlines. We took time to appreciate life's accomplishments, achievements and memorable moments, big and small. Here are a just few of the reasons we're optimistic about the future.
"I purchased a cottage with a group of friends."
"I paid off my student debt."
"We set up an outdoor theatre and furniture in our backyard so that we could enjoy the summer spent at home even more."
"I set a plan to wake up at 5:30 a.m. to study music and play piano—I made it!"
"I adopted my cat, Yuzu, at the end of October!"
"I passed 500 pages in the web comic I've been working on since 2015."
"To celebrate our anniversary, I made pasta from scratch for the first time with my partner."
"Students were thankful for the Interaction Design course I taught this year."
"I got engaged!"
"I outlined my fourth book in over 2.5 years of being a writer."
"Finally bought a camera with a longer zoom for better nature close-ups!"
"Some friends and I quickly put together The Witness Archive to present incidents of police brutality captured on video by civilians."
"Starting at Context Creative."
"Lots of little things have made the past 12 months lovely in many ways even with the challenges going on.

I can't count the number of times I have felt so fortunate to be working with so many caring people at Context. There are so many laughs (including big laughs during and after stressful times) and special moments!"
Shifting our mindset: Our favourite mantras
Simple phrases can empower and uplift. Whether it was a line from a catchy anthem or a reminder scribbled on a Sticky-Note, these were the phrases that kept our team going.